Ancare Veterinary Hospital is seeking third and fourth-year students looking for in-depth practice experience.
Ancare Veterinary Hospital has developed a two and four-week curriculum to help jump-start experience in small animal practice. The program was developed by Dr. Steve Dullard, a diplomate in Canine and Feline Practice by the American Board of Veterinary Practitioners and Past President of the American Association of Feline Practitioners and the Illinois Veterinary Medical Association. He is a member of Veterinary Management Group 12. Dr. Dullard has spoken extensively on feline surgery, laser surgery, endoscopic ear surgery, brachycephalic surgical treatment, practice management, and student mentoring. He has authored two chapters in "Secrets of Feline Medicine". Dr. Dullard was the 2017 ISVMA President's Award Recipient.
The externship is a "hands on" experience. Students can expect to perform several spay/neuters during their externship on local animal shelter patients being placed for adoption.
Students will perform routine dental prophylaxis and receive instruction on surgical extraction of teeth. All patients receive dental CT scans to facilitate maximum evaluation along with bisecting angle digital radiographs post extraction or if additional evaluation is needed.
The hospital routinely performs multiple ultrasounds on a daily basis with most urinalysis obtained by ultrasound guided cystocentesis.
CT scans are performed on a regular basis along with digital radiography
Orthopedic, flexible and rigid endoscopy, back surgery and soft tissue surgery are performed on a regular basis in which students will assist. CO2 laser is often used for superior results over scalpel.
A state-of-the-art in-house laboratory, extensive use of cytology, patient side testing along with use of a reference laboratory is used to maximize diagnosis. Students will be given extensive training in the use of cytology and with practicing interpretation of CBC and general chemistries when formulating treatment plans.
Ancare Veterinary Hospital has an extensively trained staff of 6 certified veterinary technicians on staff who will help give students "hands on" technical training. In many practices, veterinarians do not always have a technician available to perform these tasks and students often do not get enough training in professional school.
Physical therapy is an important component in post-operative recovery of orthopedic cases. Underwater treadmill, dog jogger, soft tissue ultrasound, electrical stimulation, cold laser and massage therapy are all components utilized at Ancare Veterinary Hospital on recovery.
The staff is trained in low stress handling of dogs and cats, use of Gentle Leader head collars and identification of common symptoms requiring behavioral training/intervention.
All students will have a lecture on profit/loss sheets interpretation in a successful practice, business management practices, organized veterinary medicine, effective use of staff and importance of communication (verbal and non-verbal).
Ancare Veterinary Hospital is a Gold Level Practice certified by the American Association of Feline Practitioners.
Students will receive a study guide based on the length of their externships 2 or 4 weeks and some required reading will be asked of the students.
A 40 hour a week commitment is expected. Students may receive a stipend if allowed by their school. Free housing is available with kitchen.
Students are encouraged to view the powerpoint that is available and to visit ancarevet.com to learn more about Ancare Veterinary Hospital.
Contact Ancare Veterinary Hospital at

[email protected]

or 815-223-1000 for more information or to apply today.
---
This is an excellent opportunity for any student looking for hands on training in a high quality practice and a learning environment meant to jump start their career as successful practice ready doctors.
Check out our externs from previous years below!
Luke - Iowa State University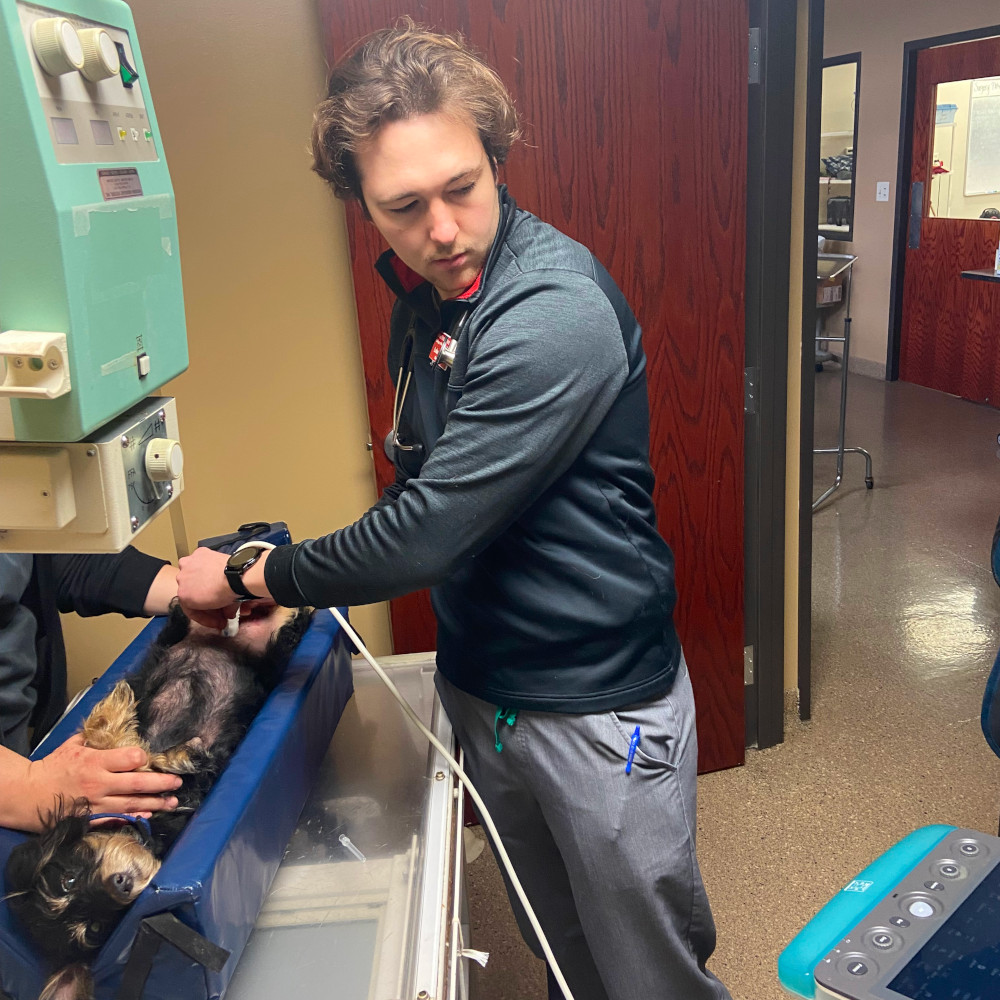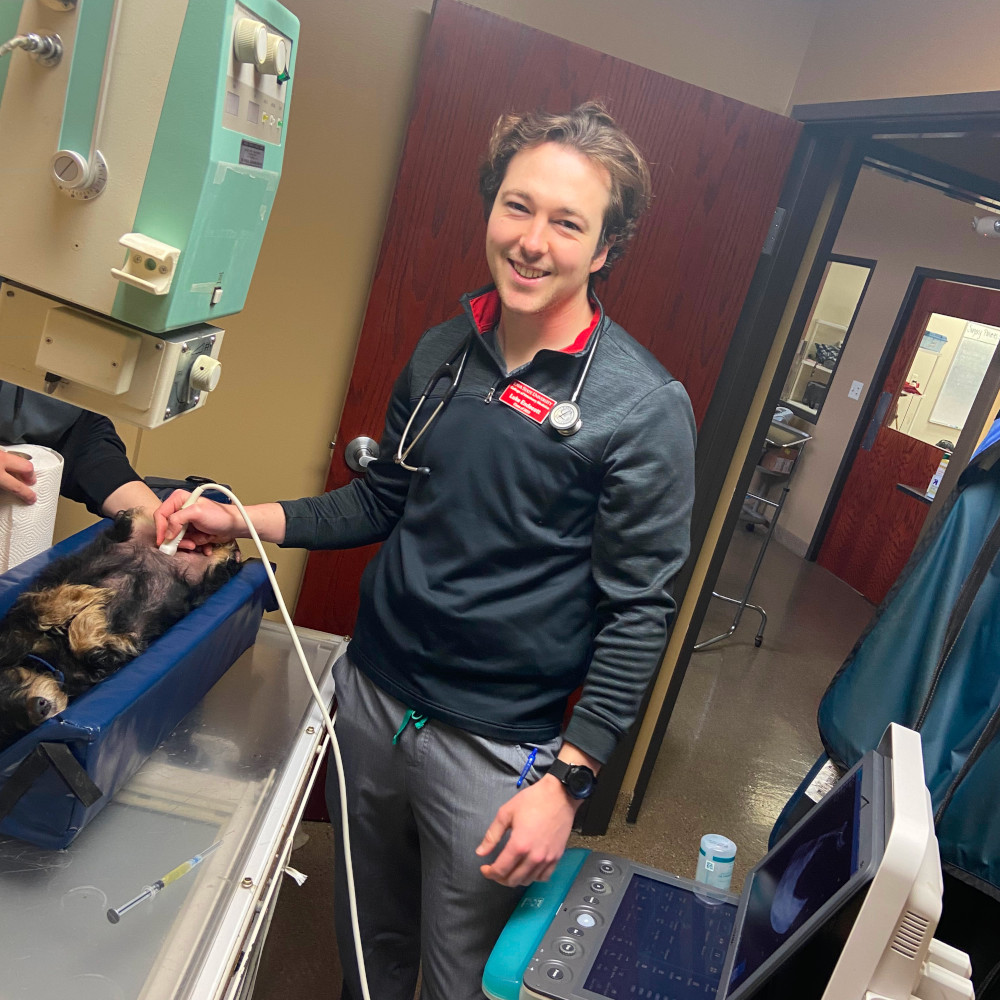 "As a veterinary extern at Ancare, my experience surpassed all expectations. The surgical training I received was excellent, providing me with valuable knowledge of surgical procedures and techniques that will prove invaluable in my future career as a veterinarian. What truly stood out to me, however, was the team of professionals at the hospital. They were always welcoming, ready to assist me in my learning, and eager to answer any questions I had. Moreover, I appreciated the educational opportunities the team offered me, which allowed me to expand my knowledge and skillset. Dr. Dullard, in particular, was an excellent teacher, and I learned a great deal from him about the business management of a private practice. His lessons were fundamental, and they will undoubtedly help me become a well-rounded and effective veterinarian in the future. I wholeheartedly recommend this hospital to anyone seeking an externship experience. The team is exceptional, the surgical training is unparalleled, and the educational opportunities are truly unmatched. I am confident that my time at Ancare will contribute significantly to my success as a graduating veterinarian." - Luke, Iowa State University.
---
Elizabeth - University of Missouri
---
Lizzy - Iowa State University
---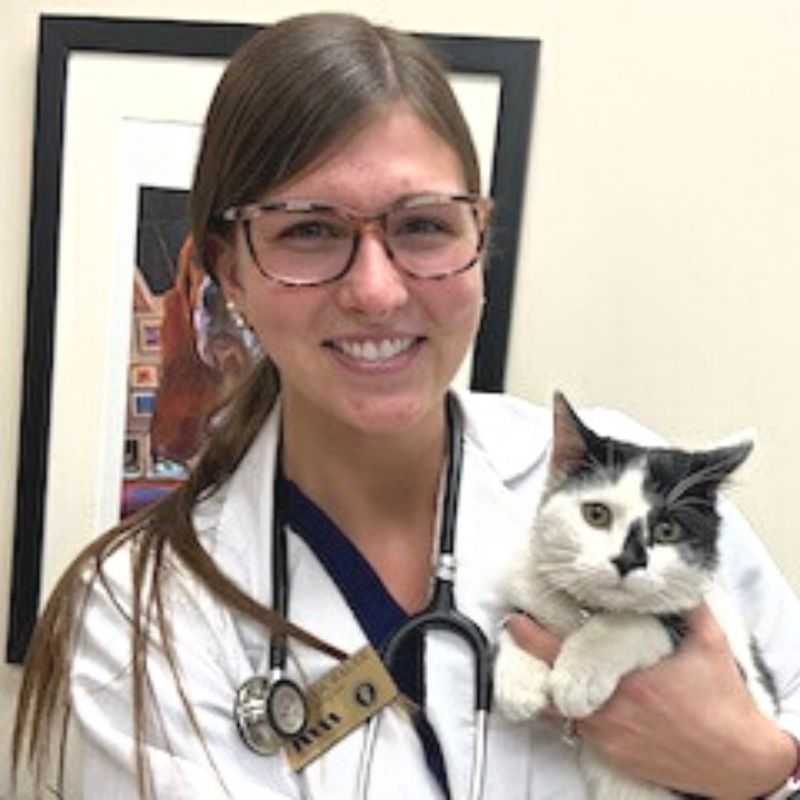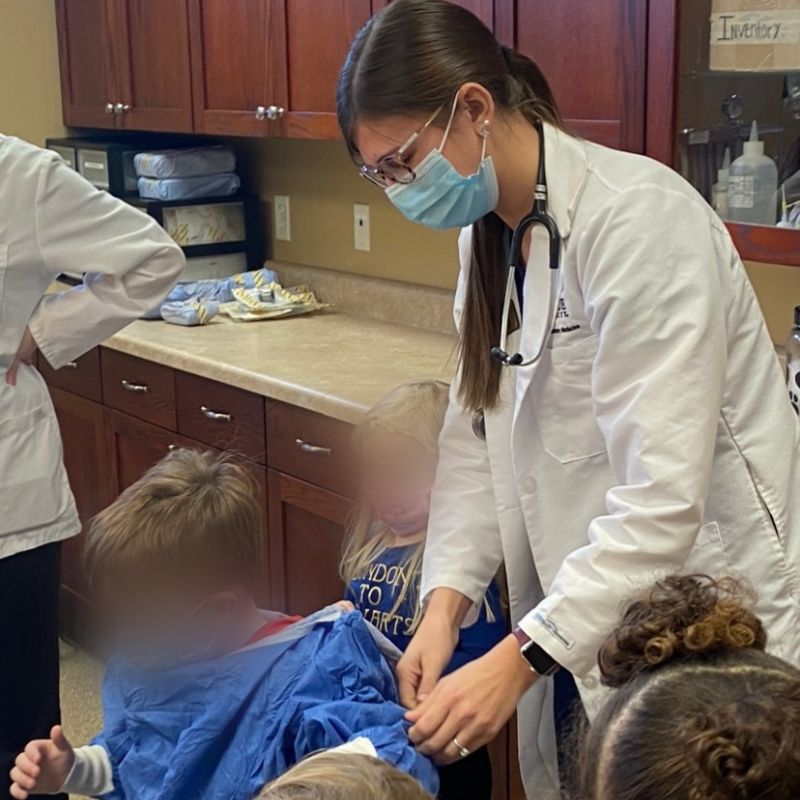 "My experience at Ancare Veterinary Hospital was unparalleled to experiences that I have received in my schooling thus far. I was educated by wonderful veterinarians that truly are passionate at what they do. As a student extern, I was able to perform a variety of spays and neuters along with assisting in specialized surgical procedures such as cruciate repairs. My confidence grew in my ability to place animals under sedation and anesthesia. I was also able to partake in a multitude of appointments including wellness and illness appointments. This externship gave me real-world experience in client interactions that cannot be matched. As a student with a high interest in business, Dr. Dullard provided me with a wealth of knowledge for future veterinary business transactions. I would highly recommend the Ancare Veterinary student externship to any veterinary student that wants to elevate their education to the next level." - Jennifer Bauer, Purdue CVM '22
---
Lindsey - Purdue University
---
Abby - Iowa State University
---
Michelle - Lincoln Memorial University
---
Becca and Daniel - University of Missouri